Christine Bostelman offers artistic and commercial photography and design from her location right here in Henry County. You can see the passion she feels for her subjects and projects easily by looking at her work. We'll let Christine tell you why she looks to bring out the best in all of us…
"I have always loved being creative. When it was time to decide what to do with my professional life, I wanted to do something that would never feel like work. I attended Bowling Green State University and received a Bachelor of Fine Arts degree and began my career as a graphic artist. Since that time, my career has evolved into many facets, including corporate licensed artwork, graphic design, large format printing, and photography.
I truly believe my experience as an artist significantly impacts the quality of the portraits I provide to my customers. And, I am happy to say, that I succeeded in my search for a career that never feels like work. I absolutely love working with people and giving them unique, gorgeous images to treasure.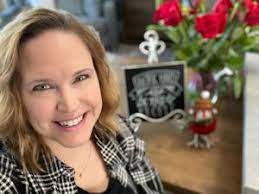 Her photography encompasses a wide range of offerings. Christine handles:
Senior Photos
Families & Kids
Couples
Sports
School Pictures
Pro Headshots
She also has a large portfolio of commercial product work and more.
To view Christine's portfolio and to learn more about her – head to
christinebostelman.com
– or give her a call at 419-966-3098.