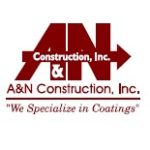 A & N Construction specializes in being a floor and wall coatings contractor for commercial and industrial clients, in Ohio and surrounding areas. The company has over 28 years of experience as a floor, wall, and epoxy coating contractor in Ohio.
They have used various materials such as epoxy, urethane, poly-urea, and mat lay-up systems. Since 2003 they have expanded into new fields of work such as abrasive blasting involving the use of sponge, which makes the process less dusty. A&N continually looks for methods and processes that allow us to meet their customers needs. In addition to specializing in floor and wall coatings and linings the company also continually does concrete, drain work, and repairs to underground fire line suppression systems.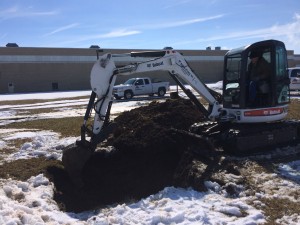 Floor & Wall Coating Contractors
Industrial flooring
Smooth, orange-peel and non-slip finishes
Chemical resistance
Easy to clean and maintain
Light reflective sheen
Enhanced durability
Quick cure time
Safety walkways and lines
Decorative Flooring
Many color and quartz options
100% solid epoxy
Resist yellowing
Good use in schools, correctional, healthcare and commercial facilities
Wall systems
High-build, fiber-reinforced
Impact and abrasion resistant
Easy to clean and maintain
High thermal shock tolerance
Ceramic-like finish
Seamless, monolithic surface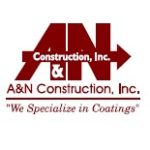 Sponge-Jet Blasting
Less Dust
Environment Friendly
Safe environment for our employees and our Customer
High-quality surface preparation in sensitive or confined areas
A solution for preparing surfaces near finished coatings, instruments and equipment
The ability for other trades to work nearby
Coatings perform longer, saving on maintenance costs
Less waste, disposal and material handling
General Construction/ Maintenance
Concrete Work
Outside underground fire line systems
Camera Drain lines
Building Maintenance
Man Doors
Bollards
Installation of floor drains and pipelines
Caulking
A & N Construction specializes in floor and wall coatings/linings but also do general construction/ maintenance work. The company has done a wide variety of jobs between the facilities we have worked in. From doing large epoxy floors and concrete work to door repair and installation. A & N Construction takes all jobs seriously from caulking to large epoxy floors all while working in a speedy but clean and safe manner.
A&N is located at 15505 County Road K in Henry County – contact them at 419-762-5744